CHEVY FORD HOT ROD SAGINAW POWER STEERING PUMP PULLEY TOOL
Product Code:
WWWGMPSPTOOL
Availability:
In Stock
AU$49.95

POWER STEERING PUMP - PULLEY INSTALLER
Ford GM SAGINAW Power Steering Pulley Installation Tool.

This special tool is vital to reinstall the power steering pump pulley on Fords that use a press-on pulley. It's about the only way to do it without causing damage to the pump, the pulley or yourself. In order to REMOVE the pulley, you need a separate tool.
Installs pulleys without damage to pump by exerting force only through the shaft
For use on most Ford power steering pump pulleys
Early model Chrysler, VW, GM, and Ford with 3/8"-16 threaded internal pulley shafts
For use on most press fit pulleys to suit Ford and Saginaw Pumps including Type 2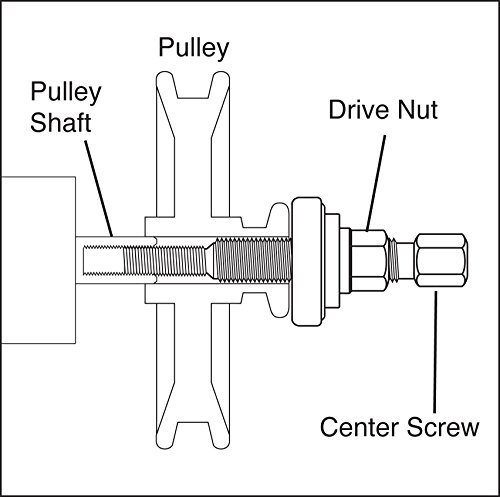 "DO IT ONCE AND DO IT RIGHT" - THIS TOOL IN INVALUABLE TO THE HOME MECHANIC
Write a review
Your Name:
Your Review:
Note: HTML is not translated!
Rating:
Bad
Good
Enter the code in the box below: