FORD FALCON MUSTANG CLEVELAND 302 351C ALUMINIUM HIGH VOLUME CHROME WATER PUMP – BLADE DESIGN IMPELLER - CLEARANCE SPECIAL
Product Code:
WWWWP8051C
Availability:
In Stock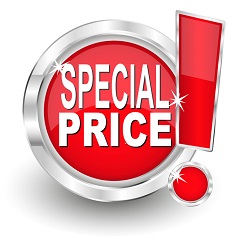 3 ONLY
"CLEARANCE SPECIAL"
Fits the following applications:
Will fit the 351 Cleveland Engine.
This is a must on your High Performance Ford engine, as it will out-perform other so called High Volume Pumps in the market place and will supply a continued high flow. This unit is all aluminum is half the weight of a cast iron water pump and is a good 6 oz lighter than its other more expensive competitors. Offering a most efficient design it is not only functional but a good looking part. The body is made of precision cast and machined aluminum, and finished to an extremely high standard.
WHY THE DISCOUNT?
THE BOSS HAD 10 CHROME PLATED AND ALTHOUGH ITS NOT BAD ITS NOT SHOW FINISH
AND NOT TO OUR STANDARD
SO WE ARE CLEARING THE LAST ONES - DON'T THINK THEY WILL LAST THEY WON'T - 3 ONLY AND GOING FAST.
Write a review
Your Name:
Your Review:
Note: HTML is not translated!
Rating:
Bad
Good
Enter the code in the box below: