CHEVY FORD HOT ROD SANDEN 508 AIR COMPRESSOR CLUTCH WITH 8 RIB SERPENTINE PULLEY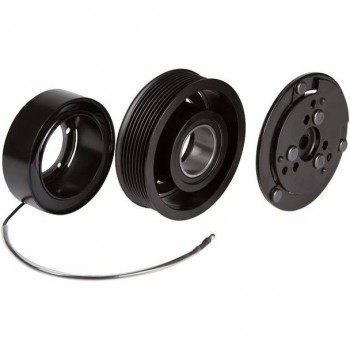 Product Code:
WWWAIRSANDEN-CLUTCH-8RIB
Availability:
In Stock
AU$265.50

T
Sanden Style 8 Rib Compressor Clutch
This compressor clutch is the solution for upgrading your V-belt or 6 rib compressor so that it will work with an 8 Rib Beast pulley system. Please note that removal / installation of the compressor clutch is an involved process and it may void the original warranty on your compressor. At a minimum you will need an impact wrench, hydraulic press, snap ring pliers, shim stock and feeler gauges to set the proper clutch gap. We generally recommend purchasing a complete compressor but this is an option for those customers with above average mechanical abilities.
SPECIFICATIONS:
Finish: Black
Voltage: 12V DC
Pulley: 8 Rib Serpentine

Note: This item is made in the USA and is imported. However, we stand behind this product with our 2 Year Warranty and first class customer service.
Write a review
Your Name:
Your Review:
Note: HTML is not translated!
Rating:
Bad
Good
Enter the code in the box below: